Hi, I tried to create an expression for the IF tagging element to display only the rows where a certain condition is met. This is the result without using the IF element: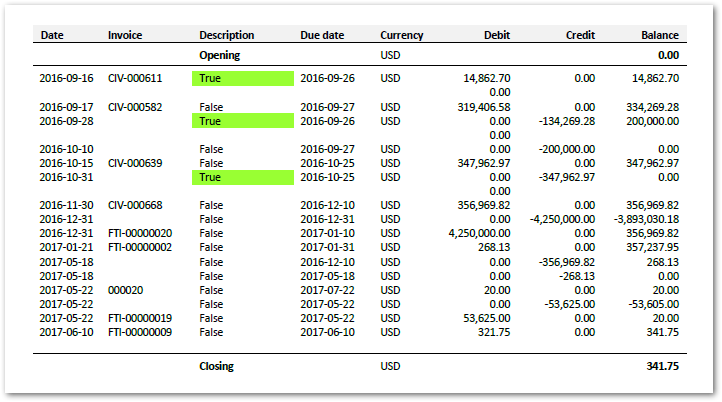 The fields in the third column display the value of the @IsOpenTransaction boolean data field from the data source. I would expect the IF expression I created to show the three rows highlighted in green and hide the rest of the rows, but as you can see in the LivePreview, the entire table disappears:
I double-checked the binding and it appears to be correct. The strange thing is that the invert checkbox does not work either.
So even with the inverted expression, none of the rows are visible. To see them, I had to remove the IF element. How is that supposed to work?
Here is the template:
CustAccountStatementExt.Report_the if element does not work as expected.docx (94.7 KB)